We have just got a container load of the Power Maxx Dumbbell Sets. Like all the gym equipment we sell, these dumbbells are top quality and an affordable price. If you have are setting up a gym or personal training studio, the Power Maxx Dumbbell Sets will give your gym a great look.
The dumbbells are rubber coated with high quality virgin rubber - so they won't mark gym equipment and scratch painted surfaces. They have the ergonomic handles which are made from solid steel. The hardened chrome finish looks great and the knurling will ensure a secure grip. We have got the following sets of Rubber Hex Dumbbells: 1-10kg Rubber Hex Dumbbell Set 3-15kg Rubber Hex Dumbbell Set 1-20kg Rubber Hex Dumbbell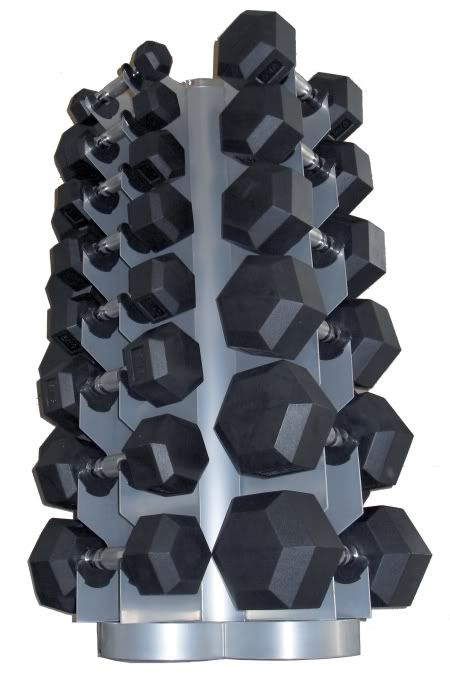 We have the following Round Rubber Dumbbell Sets: 1-10kg, 2-20kg, 12.5-35kg, 10-40kg, 2.5-25kg, 2.5-50kg, 27.5-50kg and 42.5-50kg.
You may pay a bit more for our dumbbell sets but they are top quality and you will get years of hard weight training out of them.